It pays off to be original and unique when it comes to creating a great brand marketing campaign or planning your social media strategy. But it's also important to keep an eye on the trends. Here are some graphic design ideas, for your marketing campaigns to kick off your year of growth and customer engagement.
1. Responsive logos
A responsive logo is essentially a scalable logo that suits the mobile viewer. Considering the rise in mobile device use over the last few years, this is an ongoing trend and one that shouldn't be ignored. Big brands, such as Nike, have already jumped on board, down-scaling, updating and changing their logos to suit the needs of the mobile user.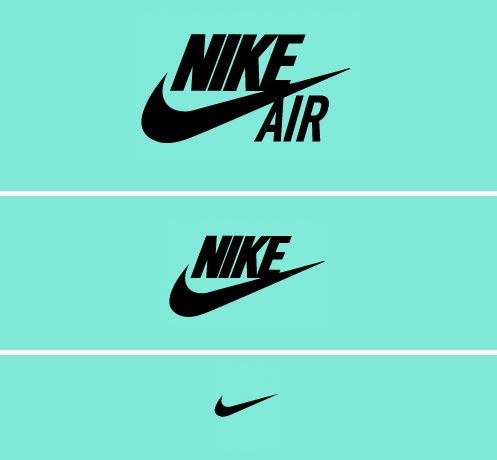 2. Hand-drawn images
A trend that began in 2017, hand-drawn images are here to stay. Echoing the more global trend of returning 'back to basics' and an artisan approach, hand-drawn images can be found anywhere from food and beverage companies to clothing, homeware and magazines.
https://www.pinterest.co.uk/cre8ionstudiosUK/hand-drawn-images-graphic-trend/
3. Seeing in doubles
Double exposure and duotones are all the rage this year, with companies such as Spotify leading the way. Paired with another 2018 trend – bold and daring colours – duotones will make your company profile stand out from the crowd.
https://www.pinterest.co.uk/cre8ionstudiosUK/double-exposure/
4. Bold and creative typography
2018 is about being bold and daring, and the stars will favour those who are ready to let their imagination run wild. There's so much that can be done with typography. Check out these stunning samples of cropped or chaotic typography; typography that contains real-life elements and writing that incorporates bold colours.
https://www.pinterest.co.uk/cre8ionstudiosUK/creative-typography/
5. The 3D effect
Quite the opposite to hand-drawn images, this awesome trend will make your photos come alive in an instant. Especially on your social media channels, where it's increasingly challenging to capture your customer's attention and keep it locked on your product or service.
https://www.pinterest.co.uk/cre8ionstudiosUK/3d-effect/
Visual content works wonders on social media. On that note, why not increase your brand exposure by investing in some fresh visual content? We have a team of expert photographers, video editors and producers who are ready to jump on deck to help you redesign your website or the entire brand marketing strategy. Contact us today.