It might seem strange for me to question the pursuit of happiness because I co-founded a business, HUM4NS, whose aim is to help people to be happier, healthier, smarter and kinder. However, we have realised that these four pillars represent more of a journey than a destination.
And we could all be happier, right? But the pursuit of happiness shouldn't be our sole aim in life. Being happier is a result of being more aligned to who we are.
The world is full of people wanting to be happy by any means – a pursuit which often involves escapism! Yet, here is the thing. Happiness is more than something to get, it is more connected to what we give.
Giving ourselves time, care and attention allows us to tune into what matters. When we start doing more of that, the net result is that we become happier.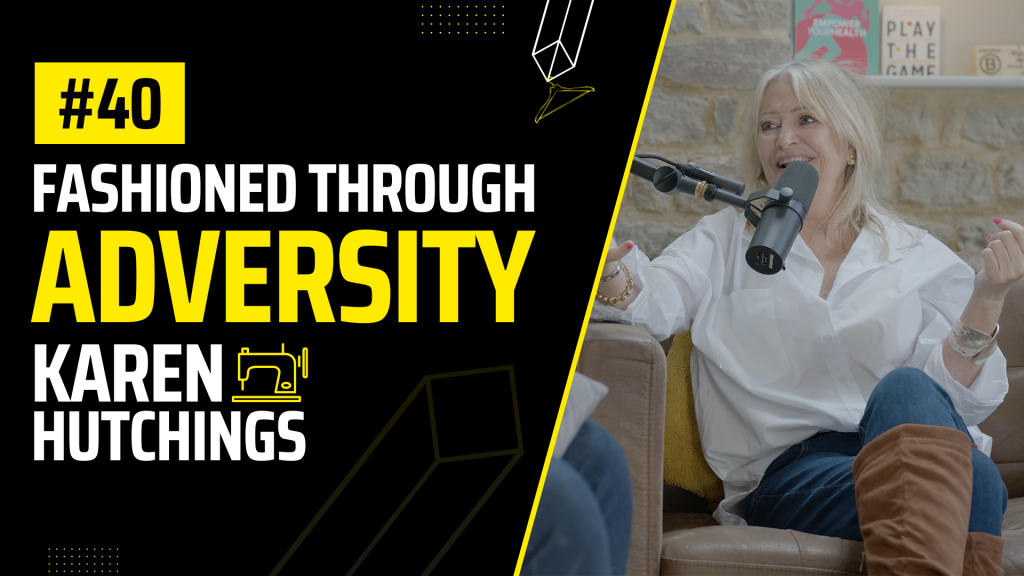 Getting out of your mind at Glastonbury might seem like the best thing on earth until work hits on Monday and we discover that that kind of happiness is temporal and conditional.
That is why happiness alone cannot be the goal in itself. When we see it more as a result or byproduct of our behaviour it changes our perspective.
If we took care of our health and invested more in education to maximise our gifts and talents, with one eye on being able to give more as a result, then, guess what? We will naturally become happier.
You see, happiness based on the 'If only I could…' model creates high expectations and high fail rates.
I will be happy if only I could… get a car
I will be happy if only I could… find a girl
I will be happy if only I could… get a boy
I will be happy if only I could… get a raise
Get the idea? Whereas focusing on the right things often brings opportunity to you, rather than you having to pursue it.
You see, if you are healthy, look good and feel good, you are naturally happier and, guess what? It becomes noticeable. When we focus on being better, better things start to happen.
Then you can live the life you don't want to escape from.
That is quite a call to action! And one that will probably speak volumes to anyone who is a company owner, leader, or entrepreneur. It's saying that the real change to happiness isn't about the external things but, in essence, it's about what you do with you.
If you don't like the results you're getting, start focussing on what can be changed to make them different.
Now, don't go all superhero to make the change! It's not about BIG gestures, it's about making the small things count. For instance, choosing to go completely sugar free would be a BIG commitment, but choosing to go without chocolate or fizzy sugary drinks could actually make a bigger difference.
All of a sudden, you feel healthier for saying no. The win becomes slightly easier to attain and you can make a bigger dent in looking and feeling different.
You see denial won't make you feel happier, in fact, you'll more than likely feel grumpy. Yet, the difference maker is that, over time, when you catch a glimpse in the mirror, the spots fade, your skin looks nicer and the jeans hang better. Happiness becomes the result of improved discipline.
Your business will always need attention, and there are always good and bad days. So, how about switching from pursuing perfection to pursuing progress – it could make all the difference! You still have to put in the work, but when you focus on progress, everything moves closer to perfection.
We fail in life because we are measuring life using the wrong metrics. Comparison is one of the worst! The competition should be with yourself to be better than you were yesterday. When you progress in this way, life improves and happiness crops up more often.
Rather than wanting to win in all areas, all the time, we just need to realise that we are all on a journey and there are bumps in the road. You might love to do a 5K run, but not every time! When it's dark and raining, you'll most likely hate it.
Happiness comes as a result of making small things count, and when we do that we can celebrate the small wins that make us smile.
Doing better can cost our short term happiness but in the long term it becomes more sustainable. Then, rather than just living for the weekend, Monday becomes a great day as well!
Similarly, building a brand isn't an instant fix but it is a way of painting a picture of what you want and revealing the level of impact you have already made.
If you're frustrated with your business, the chances are that you've drifted off the course you originally set. The good news is that it can be fixed! We are expert 'course fixers' at Cre8ion.
Talking it all out in our Purpose Playbook session, people start talking vision, and vision was the very thing that got them started in business. We'll put the framework in place that will make you feel more confident about who you are and then attract the audience you do your best work for.
When I reflect on how people feel after a session with the team, they feel happier and ready to do the journey.
We all need the right community around us in order to feel better about life. It's true that it can be lonely at the top but one way to combat this is to surround yourself with peers.
HUM4NS provides a place for business owners and entrepreneurs to find a really great peer group. On Thursday 13th July at Lexus, Bristol we are providing some of the tools and techniques that have already impacted thousands of people to become happier, healthier, smarter and kinder. The event will be raising money, with a £50 donation to The Marmalade Trust, a charity that helps people become less lonely.
Thankfully, I am involved with businesses that make my journey easier. So whether you want to scale or you simply want to belong, you can start making plans to transform your world by doing the intentional work that makes for happiness, rather than seeing it as a pipe dream or an invention.
Today, make a choice to be happier by taking the uncomfortable first steps to making it happen!