There's a funny thing about purpose… which is that it isn't funny. It's something that gets talked about a lot but few find it and even fewer double down on living by it.
For me, purpose is an anchor, not one that holds me back but it serves as the tool that keeps me through life's many storms.
I have spent a lot of time thinking about purpose and the journey it takes you on, for myself and others, and I have realised that for a lot of people wanting to live a life of purpose, it means continuing to do what they are currently doing. It's not about the past or making big plans for the future. It is about what you are doing right now with your three biggest resources – your Time, your Talent and your Treasure.
In the UK, few people invest in themselves. Entrepreneurs and leaders tend to do more than others, but as a general rule, we are consumers. I believe that for purpose-led people, it is quite the opposite. They want to produce, and produce impact!
Watch the latest episode of the Purpose People Podcast by clicking the image link below.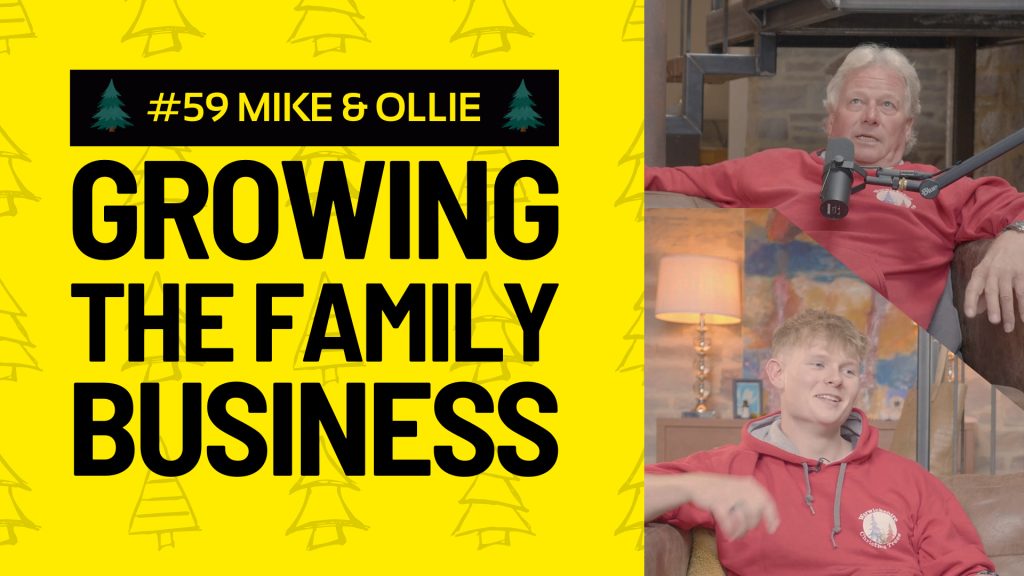 You won't have it all worked out when you step into purpose. It has a lot to do with a step of faith. If you are old enough to remember Indiana Jones and The Last Crusade, Indy sees a huge gap between the edge of a cave he has exited to the other side where he wishes to head. His father needs help so he steps out, and when he does, the path becomes clearer. The aim is The Holy Grail, but he has to take steps towards it.
You can watch the clip here…
Eventually, he takes some dirt and throws it into the abyss and the path is revealed to others!
Ultimately, purpose is an adventure and whether you are looking for the lost ark, navigating around the temple of doom, chasing the grail, searching for alternative worlds or even navigating time, in every case you will need to take steps of faith.
As a young Generation X (who just missed out on being a millennial), I had grown up with Indiana Jones and remember watching The Last Crusade in the cinema. Indy was a teacher by day but an adventurer at heart and his quests captured my imagination.
Now, we might not all have a life quite as scary as his, BUT life is still an adventure and it's up to you to make the most of it. Too many people are letting life happen to them rather than engaging in what could be.
TIME:
I realized that time flies. As a younger man I used to think that was a joke for old people and then I got older.
My eldest daughter is old enough to be driving next year, my youngest is cooking her own pasta and my son's voice is getting quite deeeeep. Life doesn't wait around!
While time has been flying, I have been building. I've been working to find people whose hearts and minds are aligned to build out a vision. Some will be there for a stretch, but others will be people that join the journey for the long haul because the real treasure is out there.
Seeing life as an adventure, I have always hated wasting time and I also hate my time being wasted. I want to help people on purpose for purpose because I know that is what I am about, it's who I am.
Over the years, I've seen all manner of people quit on purpose. Sometimes it's because their need is greater than their faith or they've lost sight of why they began in the first place. Another reason is that journey is taking too long and it's not working to the timeframe they set. However,
It will always take longer than you expected.
It will cost more than you initially intended to pay.
Time is priceless, but you will have to do the time.
Indy's father had studied for years, making the quest for the grail a generational one. Your purpose-led quest might be as well. You may start a generational work and have to be ready to be the giant whose shoulders are stood upon.
The passing of time is a process that transcends you when you think 'bigger picture'. Life is a baton passed, it's not a one race deal. You can set the vision and others who share it can run beyond you!
TALENT:
A better word for talent is gift. When you see it this way life becomes more about what you can contribute rather than what you can take.
For many of us, when we are starting out, talent is where we hold our value. It opens doors and gets us work. However, it's possible to use our talents for gain or for good. If we put good first we will gain anyway. If we lead with gain, life remains about our own gain and we miss out on our purpose!
Now, I was talented and when I was young, my life was all about gaining for myself, to thew point where I was about to own the business I helped build.
However, when I was asked what kind of legacy I was leaving, my life came up short and I quit. Selfish gain wasn't enough of a legacy for me. I see the opposite happening in these tough times with too many people quitting on purpose as they are looking to save themselves.
Making decisions for CASH only won't sustain you in the long term. You can never have enough cash and it's that mentality that leads you to making short term decisions that hurt long term. Using your gift just for selfish gain leaves your gift worthless, because there is always someone willing to go lower and further than you in the race for the bottom.
In so many ways it's better to see your talent (your gift) as a gateway to greater things. It's a way of building a tremendous legacy. It is about building beyond and building someone's else's life before building your own.You learn so much when you are helping to build the lives of others.
Another thing is that your talent is only as good as your character (if you have no moral framework, the platform for your talent will disappear). Character gives your gift a platform. How many amazingly talented sports players lose it all through doing questionable things?
Maximise your talent, but invest to learn, craft it, embrace the journey of mastery, but don't forget to work on you as a person.
When you do, doors will naturally open to give you the promise of a platform to be heard.
TREASURE
Back to Indiana Jones who was always looking for treasure. What made the quest more intriguing was that he wasn't just looking for gold. He was uncovering history for the common good, that was his purpose as a history teacher. His pursuit of treasure was for the betterment of others.
If you use your gift to pursue good (the real treasure) it will take resources and you'll be investing your own treasure too. How you use your finances determines the size of the legacy you go after. You have to go deep to go up!
For myself, profit hasn't always been the priority, I have invested in team, created room to homeschool and built other ventures because I know I am building for the long term. I'm building entities that all help one another flourish while serving a community of entrepreneurs, owners and leaders.
Generational leaders think differently, they are brave enough to wait for the rewards and go through discomfort as it will make things easier for those following. While discomfort may be your journey, the one following might have to deal with something else on theirs, such as being disliked.
Treasure is about transformation and if that isn't the goal then you are chasing power not purpose!
So, using your TIME, TALENT and TREASURE correctly, with the right motive, makes for an adventure worth living.
In order to make a name for yourself the best thing is to let your deeds speak for themselves. Carry on doing what you know to be right. You won't have time to care what people think because you'll be thinking how to care for more people.
Leading a life of purpose you will inspire others and create a legacy for your children, the people you work with, the clients you serve and the relationships you build.
I love helping people but helping them on purpose, because pursuing purpose is what the gift of life is all about!
Make purpose THE priority and everything else will work out.