You may be frowning, ready to ask – why does my business need a brand guide? It's been doing just fine without one. But brand books are crucial if you wish to establish a strong brand identity that complements your overall marketing plan. In this post, we'll explain exactly what they are and why every business should have one.
What is a brand guide?
Your brand identity guidelines – to use the long form – are a set of rules that help ensure your brand maintains a consistent personality and look across multiple media channel streams.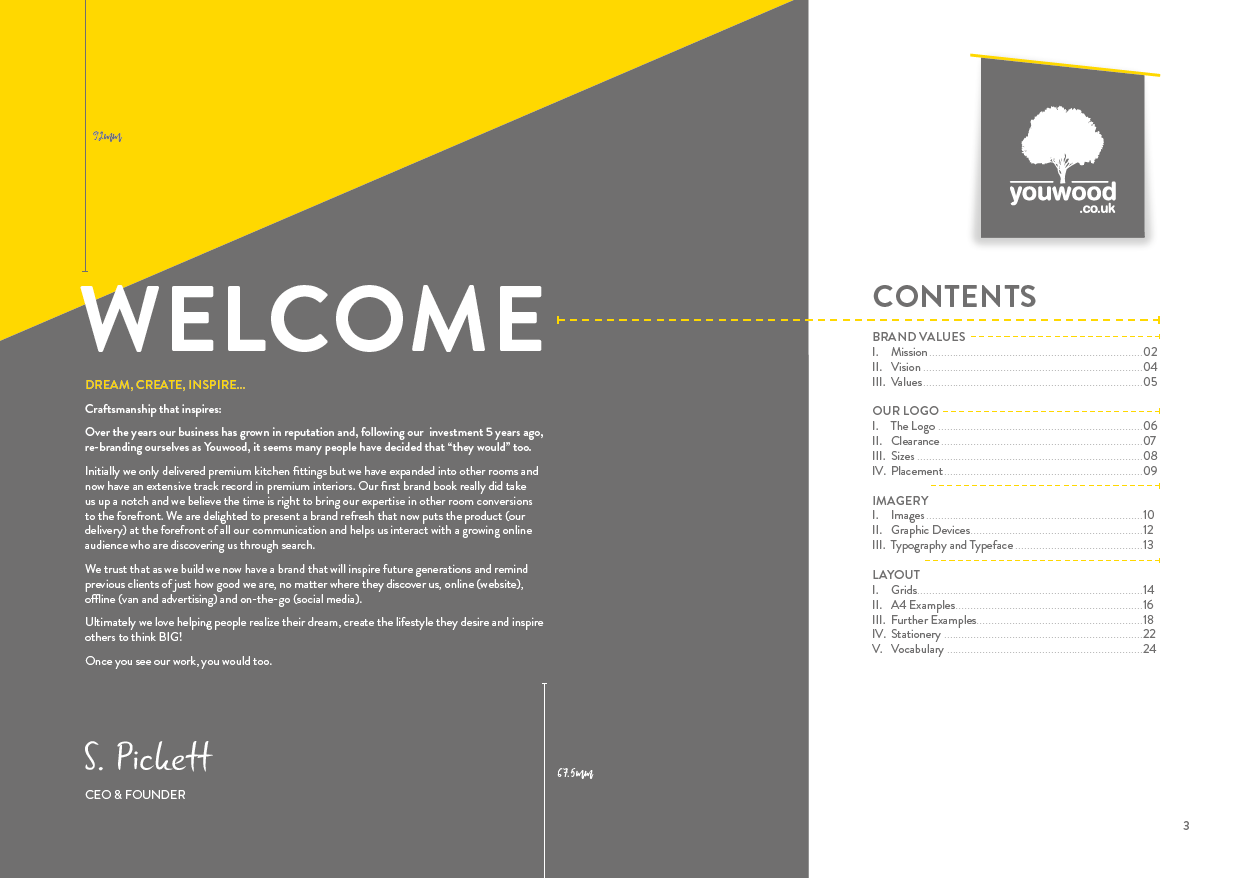 The brand guideline book that we designed for our clients Youwood as part of their marketing plan.
What does a brand guide contain?
A brand guide contains your company's preferred tone of voice, your logo dimensions, your brand colours, typefaces and other elements that make up a brand. It ensures that your brand remains consistent, whether you're dipping your toes into digital marketing, social media marketing or even drafting a new brochure/flyer. In short, a brand guide ensures that the personality of your business remains consistent, no matter what ventures you embark upon.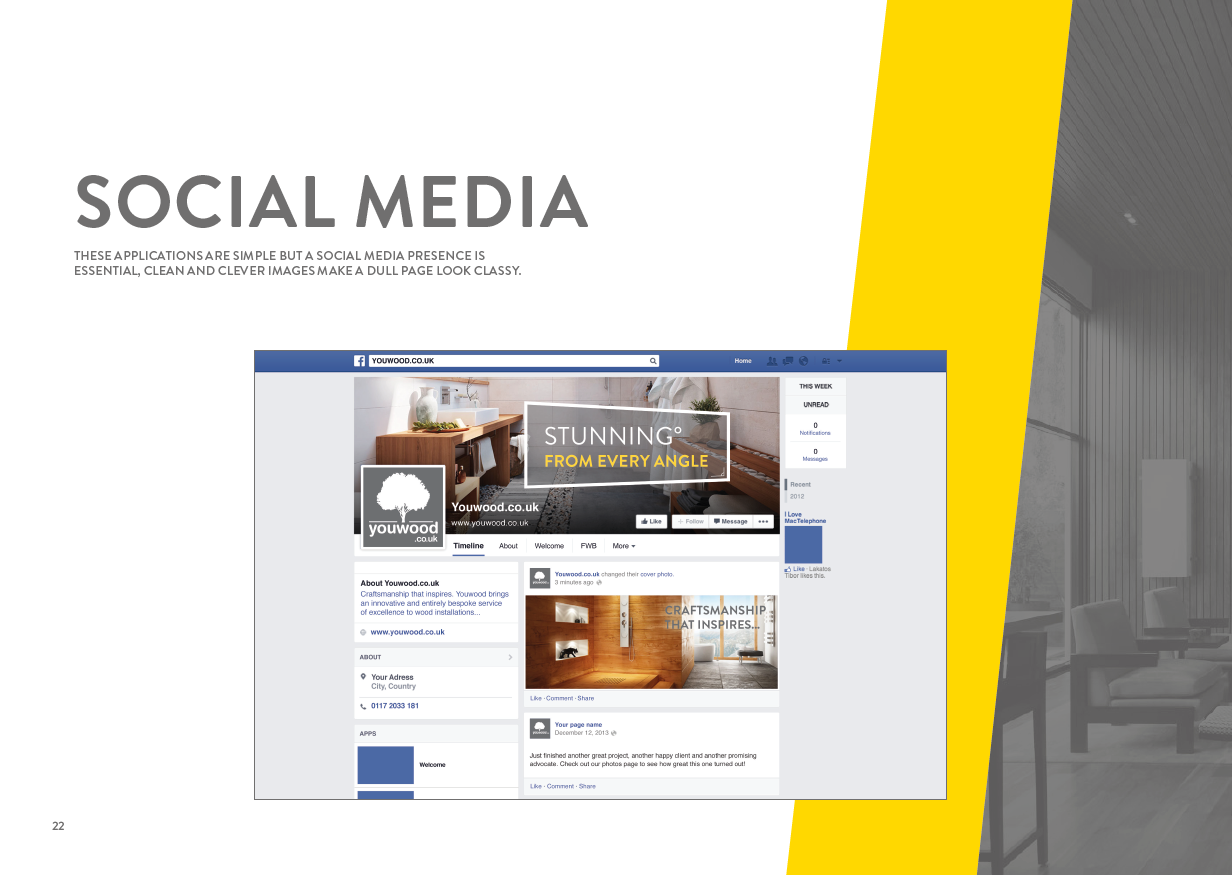 For example, you may want to make more of online marketing and engage with social media channels like Instagram or Facebook. Having brand guidelines will help you craft the right, consistent messages that match the values, vision and mission of your business, targeting the right customers. Check out the Instagram channel of our clients the award-winning Italian eatery in Bristol Al Bacio.
How consistency can make or break your brand
Consistency is key when it comes to establishing a brand; it's the defining factor between failure and success. Your brand identity should appear the same, no matter where you are promoting your business. If your logos, style of images and colours, along with your typefaces and tone of voice remain consistent across all brand communications, then your business will become easy to recognise. This level of detail is crucial if you want your brand to stand out. Think Coca-Cola's Twitter banner – it's the same shade of red across every execution of their brand, making it consistent. If the red were just a few shades lighter on some adverts and darker on others, the brand would appear chaotic and more difficult to recognise. The same goes for fonts and typefaces, and the rest of the elements that make up a brand. A brand guide is a manual that you can always refer to in order to ensure that all of these elements remain consistent, paving your way to success.
A brand guide book makes it easy to outsource
Unless you rely on a single marketing agency or a web design company who can execute your marketing plan perfectly, you are likely to outsource from time to time. You may need a copywriter to write the odd blog post for you, or a web developer to design a new section of your website, or a designer to create the visuals for some of your brochures or images for social media posts. Having a brand guide ensures that everyone you outsource to has a clear idea of exactly what your brand stands for, what it looks like and how it speaks to the customer. With a brand guide, you can easily brief anyone you're outsourcing to follow the same rules. It also makes it easier to provide feedback to your freelancer and dispute completed work, if you don't feel that it meets the criteria provided in the brand guide.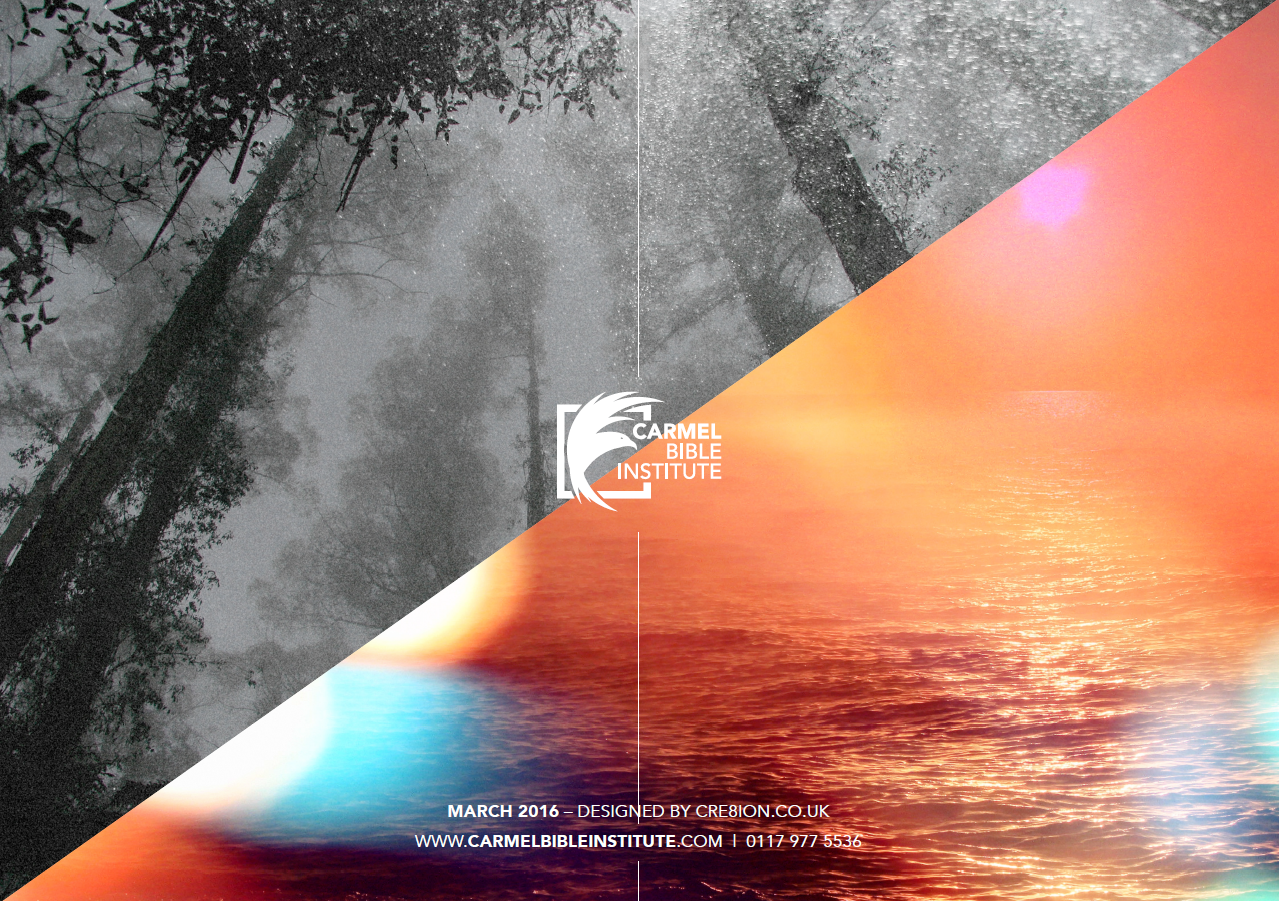 The brand guideline book that we designed for our clients Carmel Bible Institute.
If you're looking to boost your marketing strategy, complete with a brand guide book, contact us today for a chat on how Cre8ion can help.