Are you in the property investment or personal mortgage business? Do you struggle to reach the right clients and boost your profits? Then it might be time to boost your marketing strategy.
Over the years we've helped several personal mortgage and property investment companies turn their stories around and set the course for success. And we've found that these three key concepts will ensure successful brand marketing.
1. Your core message and values
What sets you aside from your competitors? What is the underlying passion that drives your business? Your story is unique, and your customers need to see that, so they can engage with you. By conducting a workshop, we'll help you discover the underpinning core message and values of your business that will drive your new brand identity.
We'll then incorporate your core message and values in our 360 degree marketing strategy, as we have done for our clients Win Win Property Buyers.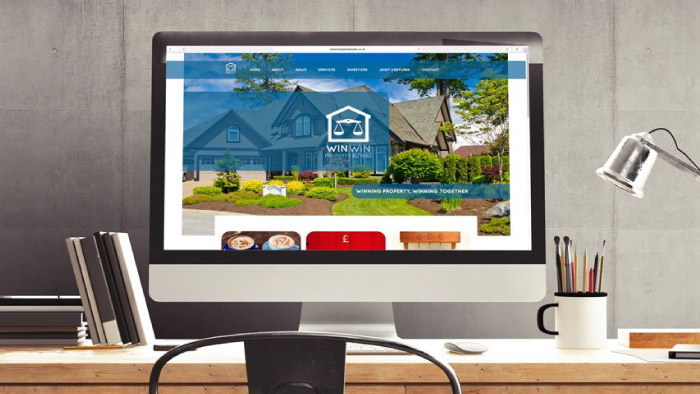 Award winning property investors, Joe and Jane Harling, of Win Win Property Buyers came to us wanting a new brand and regular content to compliment it. They looked to help people win in property, by working together, primarily converting commercial property into residential.
After presenting Joe and Jane with a creative strategy, we were able to build a distinctive brand for Win Win Property Buyers that is both vibrant and professional. We built a first-rate, responsive website that incorporates the essence of the company with a personal touch.
We also work closely with Jane and Joe to produce branded Keynote presentations for the courses that they offer to ensure that their brand is communicated everywhere they go.
https://www.instagram.com/p/BVhorZjHpa7/?taken-by=cre8ionstudios
2. A strong brand concept
Once you've uncovered your core mission and values, it's time to put them to work!
A strong brand concept is essential if you want to communicate a consistent message and give your brand a personality that your customers can connect with. After our workshop, we'll present you with three creative brand concepts to choose from, so you always have the last say.
https://www.instagram.com/p/BUed7U6BXat/?taken-by=cre8ionstudios

3. An easy-to-use website
Did you know that it only takes a customer 0.05 seconds to form a first impression of your website? That's the amount of time you have to impress them, before they decide to move on.
An easy-to-use website that's also mobile compatible is incredibly important when it comes to attracting new clients. And your website is not all about your customers – it can also bring benefits to you and your team, improving administration processes and helping you save valuable time.
For our clients Oportfolio, the London-based personal mortgage advisers, having a customer-friendly website also meant putting their application process online. They wanted to take their website up a level by further enhancing new and existing clients' mortgage needs online. This saw Cre8ion build a website that allows users to complete mortgage applications online at just the click of a button.
Our digital team worked closely with their brand team to ensure that their slogan 'Every Step of the Way' was at the heart of everything we built. Complimenting their website, our dedicated editorial team now write a regular blog content that passes legal compliance regulations, keeping clients informed and SEO results high. This award winning team now has an award winning web presence that counts!
What's your brand story? Let's tell it together. Contact us today.