When it comes to brand marketing, why is the most powerful question that you could ask yourself. If you want to give your business a slick, luxury feel, you need to first figure out if the why behind your business supports this choice.
Branding is important because it communicates a powerful message about your business to your customer. But creating a marketing strategy for your brand is more than just picking out some nice fonts and colours, or building a new website. To find the right voice, tone and feel, you first need to figure out why you're doing all of this in the first place.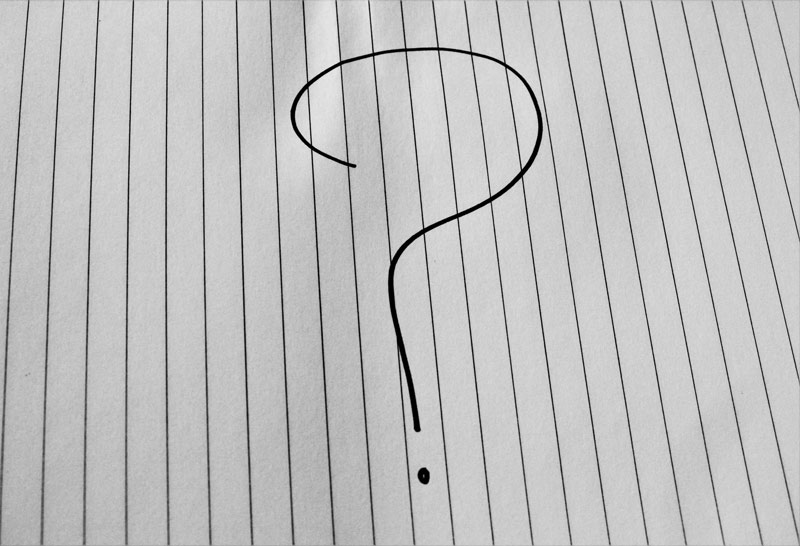 What is the why behind your business?
This is always the first question we ask our clients when we meet them for an initial workshop as part of our 360-degree Marketing Model. In the course of just a few hours, we sit down with their team and ask several questions about how their business started, where they are now and where they want to be. We do this to discover their unique mission, vision and values. In other words, we distill the why behind their business.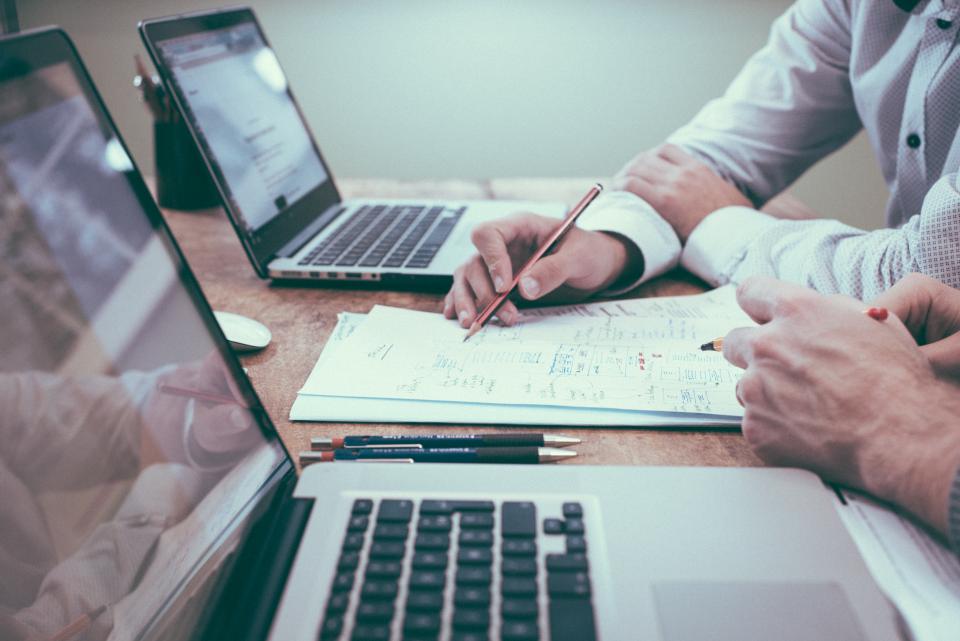 What makes finding the why so important?
You may wonder why we invest so much time into discovering the why. Although we are a marketing agency, the real story comes from you. In other words, we act more like facilitators who tap into the unique, authentic story that you have and create the means to tell that story to your target audience or perfect customer. We cannot make your business feel authentic and unique without first working out together what makes it unique for you. The more we discover about your business, the more we'll learn about your target audience and build the kind of brand strategy that's most likely to appeal to them.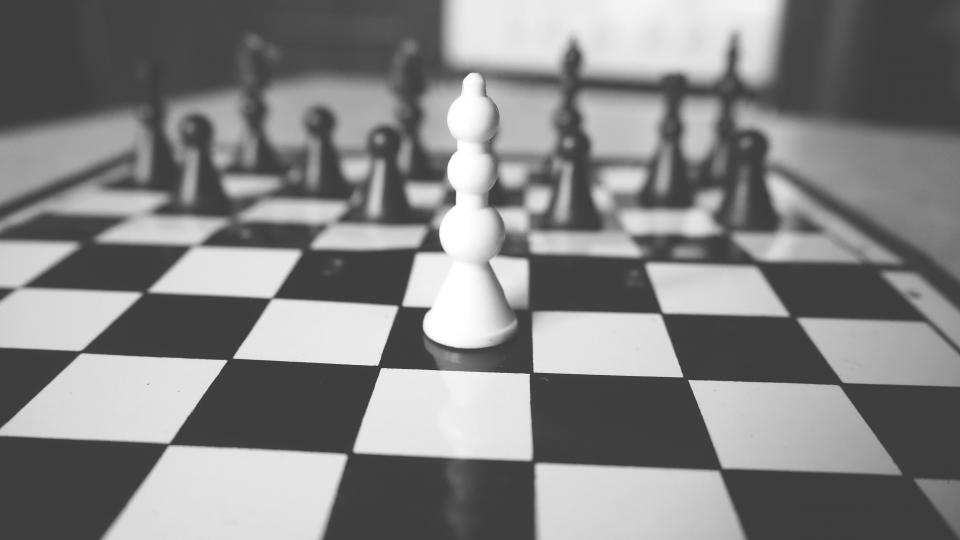 There are many ways to tell a story
When it comes to brand marketing, the colours and fonts that we select for your business, and the kind of website that we build will depend largely on the nature of your business and the why behind it. We'll present you with three creative brand concepts that you can choose from before we start telling your story to the masses. And if you feel like your business could benefit from a slick, luxury feel, we'll build a marketing strategy that matches that concept, as we have done for our clients Pegasus Property Investments, Maddox Gallery in Mayfair and Flamingo Jewellery. Here's how we gave these brands a luxury feel.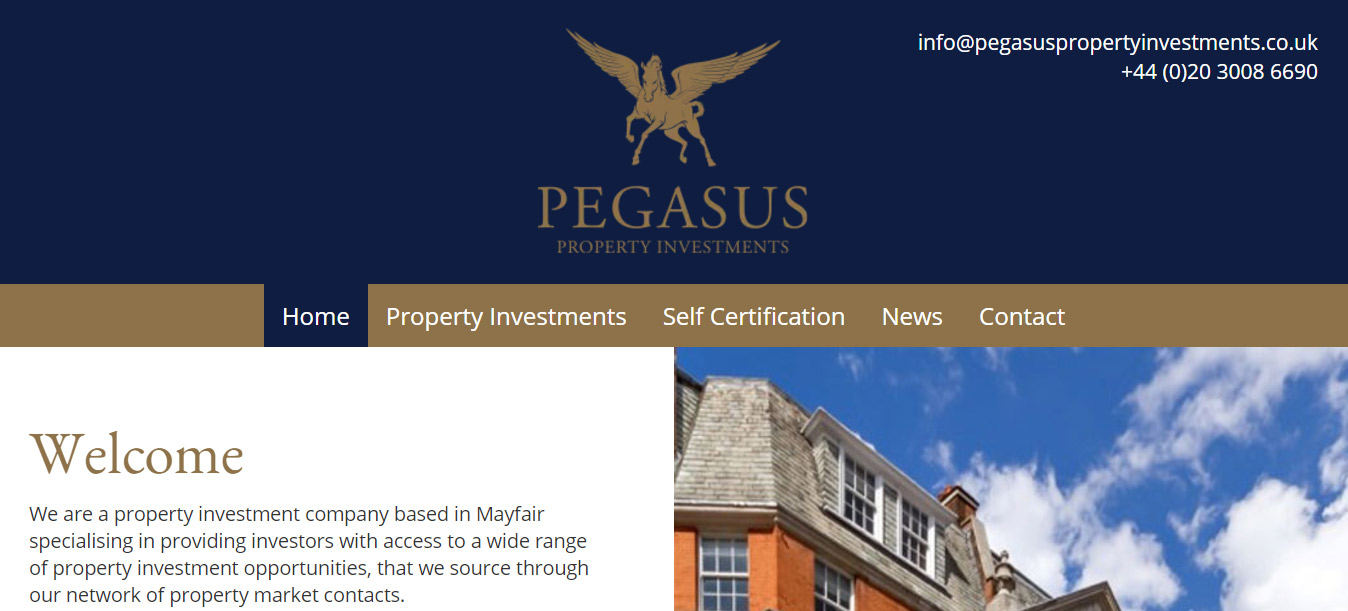 Pegasus Property Investments – when colours speak louder than words
Our latest client Pegasus Property Investments in Mayfair, London is a property investment company that specialises in providing investors with access to a wide range of property investment opportunities. For them, communicating a message of reliability and luxury was paramount. We created a website and branding that incorporates deep colours, complimented with a touch of gold to create this sense of trust and luxury.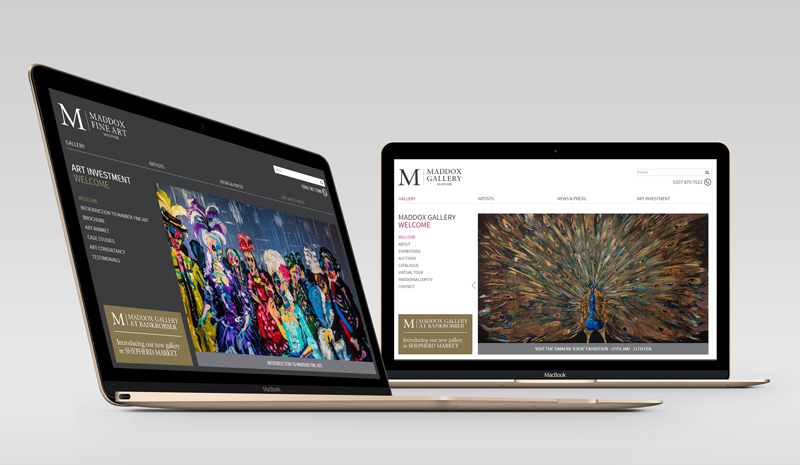 Maddox Gallery in Mayfair – a dynamic website and videos for art investors
In the highly competitive environment within which Maddox Gallery in Mayfair, London operates, getting ahead of the game to showcase new artists is essential. That's why we continually deliver web development for Maddox to get in step with the art scene and showcase the next shining star in the art world. From Banksy to Warhol, Picasso to Theodore we aim to make Maddox Gallery the place to invest in art by creating dynamic videos for their events at top speed without compromising on the quality of content.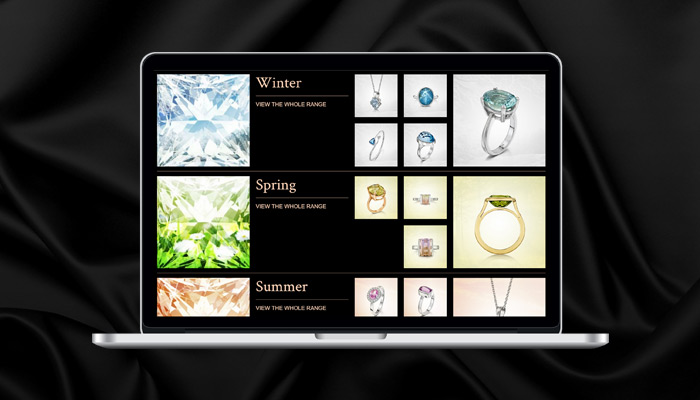 Flamingo Jewellery – simplicity equals luxury
We reworked the Flamingo Jewellery logo and created a striking F and J symbol that can be used as a stand alone icon or as part of the full words, 'Flamingo Jewellery'. This approach fits the luxury market model of simplicity and translates well for the offline requirements such as stationery and enquiry forms for exhibitions. We also sourced the print to ensure a rose gold foiling finish on a high class textured paperstock to further communicate a high class message.
This is what Emily Rogers, the Founder and CEO of Flamingo Jewellery, said about working with us: "This fantastic and professional creative agency has recently helped us tell our story and relaunch our brand and we highly recommend them."
Are you looking for a marketing agency that can help you build your brand and take your business to the next level? Then look no further and get in touch with us today.