It's no secret that visual content gets a lot more shares on social media than posts that contain text only. Both video production and social media strategy involve careful planning to produce top results and drive more traffic to your site. But how do you make it all work together, especially when working under pressure when your time is often limited? Our video editor Mark Rogers shares his insights.
Planning + variety + consistency = a successful social media strategy
"When it comes to social media, planning is key," Mark says. "And so is variety."
Because video and social media go hand in hand, Mark's day-to-day duties at Cre8ion's brand new office in Filwood Business Park, Bristol involve both editing videos for our top clients and managing some of our social media content.
You don't want to post too much of the same type of photos or videos, but equally, you don't want to go to the other extreme and reflect the company's values wrong. Generally, the more activity you have going on as a business, the easier it will be to find things to post about on your social media channels."
Consistency is another important factor. "It's best to commit to posting content on a regular basis, even if it is infrequent than posting lots in one go, and then nothing for a while."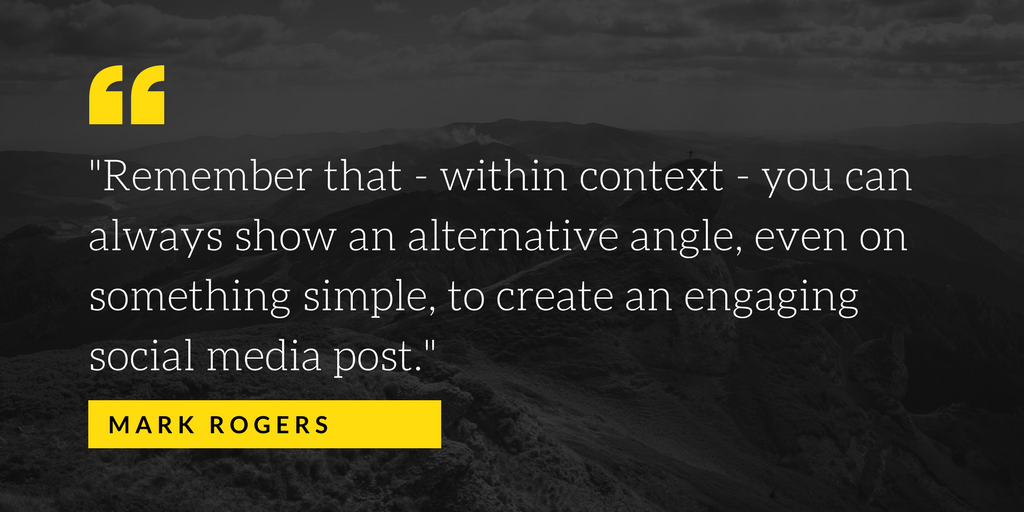 How to find enough video content for your social media

Businesses may struggle to come up with enough videos for their social media channels, considering the time pressures that most start-ups are under. And to make them interesting enough to watch is another challenge. Your clients are only ever a swipe away from tuning out! Thankfully, Mark is happy to share some secrets of the trade. "You can use effects like timelapse, slowmotion, boomerang or simple editing to make even seemingly mundane everyday content exciting and engaging."
https://www.instagram.com/p/BZ3TzkgnpJP/?taken-by=albaciobristol
An Instagram post for one of our clients Al Bacio, the authentic Italian restaurant in Clifton, Bristol – a short and simple, yet effective video showcasing their delicious produce to get the viewers excited.
https://www.instagram.com/p/BYGRU7JHe3i/?hl=en&taken-by=cre8ionstudios
It's the little things in life that make you happy. Making a seemingly mundane day more fun at work and sharing that on our own Instagram channell.
Mark's epic journey to Cre8ion
Mark's love of art emerged when he studied Art at GCSE and later at A Level. This soon developed into a passion for video and animation, and Mark went on to complete an Animation degree at University. Among the frenzy of his final year, Mark found that other students were coming to him for help with finalising their video projects. "I think it's because," he laughs bashfully, "I genuinely have an eye for animation."
He explains. "I was good at working out how the drawings would fit together. I'd watch each scene three or four times and I'd be able to work out what drawings needed to be removed or added to slow a movement down, or speed it up."
A typical day in an agency is anything but typical
When asked what his typical day looks like, he replies that there isn't really a typical day. "You have an idea of what you'll do. But, as you'd expect from a busy marketing agency, it changes according to what projects we have going on. I could be doing anything from filming, to editing, to planning our social media strategy to storyboarding."
Nonetheless, video editing is still Mark's favourite part and most of his work is in post-production. Just like he did at University, he still loves seeing it all come together. "I love creating the final picture from different pieces, seeing it all come together."
https://www.instagram.com/p/Bd3I6g-n6CP/?hl=en&taken-by=cre8ionstudios
Music can be more crucial than video footage
Music is incredibly important to the entire process. "You have to have the backing track before you start editing, so you can cut video to music and make the music work with video. In fact, music is just as important as video – or even more so. For instance, when you're watching a video on Youtube, you may just about be able to tolerate a low-quality video if you like the content, but you probably won't be able to put up with a dodgy-sounding track or lots of annoying background noises."
Favourite video projects of all time
Coming from a background in the arts, Mark can better understand what businesses dealing in the arts are about, especially Maddox Gallery. Small wonder he's picked his favourite three projects of all time from this client.
Danny Minnick 'One Love'. "I loved it because of the track that was chosen – nice groovy, punchy track that made the editing process flow nicely."
Bradley Theodore: Goodwood Festival of Speed 2017. "The narrative just flowed naturally in this one. Bradley Theodore was spontaneous and started painting and signing people's T-shirts. The video went viral on Instagram."
Chris Moon. "I was the second camera-man on this one. It re-sparked my excitement for filming."
When something doesn't quite work…
With experience, Mark has been able to work out when something's missing from a video. "I can tell when a video doesn't quite gel. You might have all the right shots and the right music, but something seems to be missing. Often it simply means that the narrative isn't strong enough. It doesn't necessarily mean that you have to start all over again. Sometimes, you can add another layer (for instance, captions or transitions) to make it all come together."
https://www.instagram.com/p/BZV55HVnIq6/?hl=en&taken-by=cre8ionstudios
What makes a great marketing video?
In answer to this question, Mark outlines a process he tries to follow in his day-to-day work.
"First, figure out what information you want to get across. As soon as I know what a client wants to get from a video, I can suggest what type of video might be best to get that particular outcome. So the most important thing to work out is how the client wants to be viewed and what information they want to get across. This is crucial. And if they don't quite know, we can cater for that and help them come up with ideas that would best present the company."
If you're looking to take your marketing strategy to the next level or redesign your brand, our team of expert designers, web developers and video producers are ready to help you. Contact Cre8ion today.