Brand marketing works. Especially when it's based on a 360° marketing model, unique to Cre8ion. But how is this approach different and what can it do for your business?
What is 360° marketing?
It's no secret that effective brand marketing can help you get your business to the next level, boost your sales and showcase all that's unique and great about your business. But our 360° marketing model goes beyond that. It ensures that everyone in your team is on the same page when building your brand marketing strategy and that your story gets told to the right audience across multiple streams of Design, Digital, Editorial, Production and Marketing. In other words, our model creates effective changes that last.
How does 360° marketing work in practice?
First, we want to get to know your brand as it currently exists. We want to meet you and your team and distil what's truly unique about your business. That's why we conduct a workshop with you to discover the 'why' behind your company. This meeting enables us to find out exactly what it is you want to accomplish and marry that with your mission, vision and values to produce a truly tailored marketing strategy to tell your unique story. As an added bonus, we also conduct P.E.S.T and S.W.O.T analyses to get to grips with your strengths and weaknesses. This valuable knowledge is what enables us to move forward to the next stage.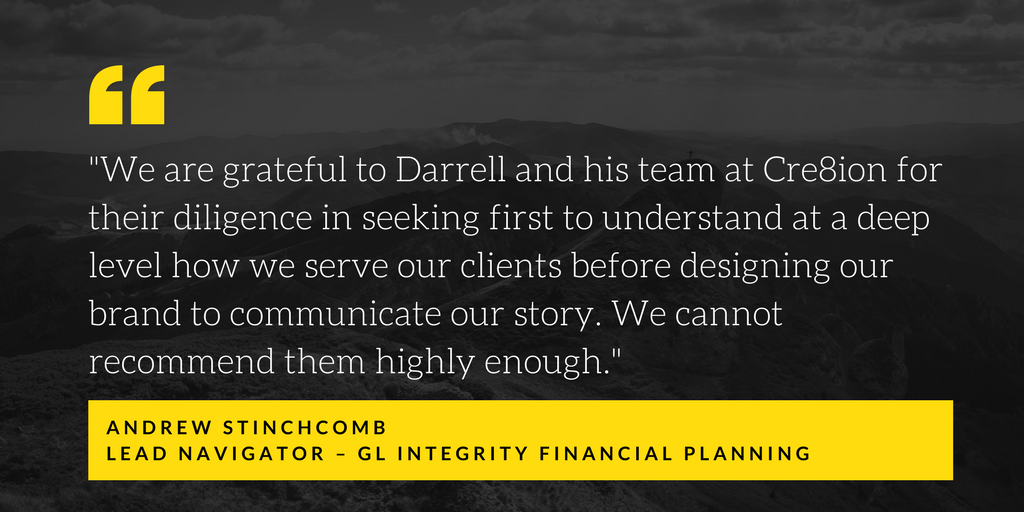 Building your Creative Strategy
Taking what we learned from the workshop, we apply our marketing knowledge and creative thinking to build a marketing strategy that is specific to you. And to make sure you're happy, we'll produce three creative brand concepts for you to choose from before we start telling your brand story.
How a brand is built
Once we've established your preferred creative strategy from the three options, we'll build the best brand toolkit for your business to succeed. This includes an in-depth brand guide document outlining typefaces, logo use, imagery and more, all packaged and supplied digitally so your visual identity can be communicated expertly. With this valuable visual identity, your company will have a consistent visual presence across office design, vehicle graphics, business stationery and much more.
https://www.instagram.com/p/BgOSGSqDVha/?taken-by=cre8ionstudios
How a brand is implemented
Once we've built a distinctive brand and created the accompanying tools, we'll put your brand to work. That's why we have a talented team that can implement your brand across multiple media streams. We can build a company website that takes your breath away, complementing it with regular editorial content written with SEO in mind to always keep people interested. We'll also produce stunning photography, promotional videos and service all of your visual print and web needs with our graphic design services.
https://www.instagram.com/p/BgT9nzxDWFa/?hl=en&taken-by=cre8ionstudios
With you every step of the way
Once your brand has been put into action, we'll work together to achieve consistent results. Whether you need us to update your website, discuss additional services or just like a chat about how things are going, we'll always be just a phone call away, ready to provide support with any issues you're having. So, if you're ready to take your business to the next level, contact us today.