The Power of Lead Magnets
How do you start a conversation with visitors to your website? Sure, you could (and should) install a chatbot, but what if they leave without making a purchase and you don't have their details? How do you continue the conversation and get to know your prospects better? Maybe even sell to them a bit further down the line? You need an email address. Without their email, you can still tell from your analytics where they live and which pages they liked and didn't like, but you'll most likely remain strangers. You could ask them outright for their email address, but who is going to give you their email address just so you can bombard them with mail about your product? Sounds like a 'lose, lose' situation for them. The most effective way of getting past this problem is with a lead magnet.
A lead magnet is an incentive you can offer to potential buyers in exchange for their email address, it's how you generate leads online. It's often a pop up on your website home page
Lead magnets should be attractive
Lead magnets work by giving something valuable or solving a specific problem that your potential buyer is facing. Who wouldn't part with their email address to solve a frustrating problem at work? If it removes some hard work in an area and replaces failure with success, then why not? A lead magnet can offer free information and advice or free / discounted products or services or it might offer a template or example to save thinking time. The information must be attractive and easy to read, like a 'how-to' or a list of tips which shows off your expertise at the same time or even a brochure.
One of our favourite lead magnets are questionnaires that give people a report on where they are in a relevant journey – you can see a couple that we have done here… with our friends from Snap Analytics who handle data and wanted to see how companies relate to their data, hence – 'Are you datable?'
Another example is GL Financial who build investment strategies around purpose. By taking their F.I.T for purpose questionnaire you get a great overview of where you are with your Freedom (Finance), Interdependence (Relationships) and Training (Health).
In terms of retail, this can be a simple coupon giving your customer immediate benefit, such as a discount on items to purchase. The rule is that it must be valuable to your audience and worth exchanging an email address for.
Lead magnets always build relationships
Lead magnets help people along the sales funnel towards becoming purchasers. Basically, when you have somebody's contact details you can start a conversation with them. Who likes to be cold-called? Nobody I know. You can even start the conversation with your potential customers by offering free membership to a Facebook group and become part of a community – powerful brands understand the power of belonging. Firstly, they must believe that what you're offering is good and secondly you must create a sense of belonging – this creates loyalty – and referrals.
The journey should look like this..
Belief
Having a clear and credible message
Belong
A community of shared experience
Best
Where you have traction and become a market leader
Beyond
This is where people are recommending your product or service to others.
Building in this manner creates a client for life not just for a one time hit. Brands are built on what other people experience and people buy from people they know, like and trust.
Lead magnets are integral to the sales process
Different types of lead magnets are more effective at different stages of the funnel. For example, prospects who are at the stage of comparing prices and more than 50% convinced that they are going to go with you would most likely be won over by a voucher or a discounted offer, whereas someone who was visiting your website for the first time and unfamiliar with your product might be less likely to use it. They would be more interested in an informative piece such as a webinar to educate them about your product and your expertise.
Networking is a great way to grow your business, but people are often turned off by the experience when that person walks in the room (or Zoom) and sells to the room without relationship. Leads are cultivated and the best business is done through relationships.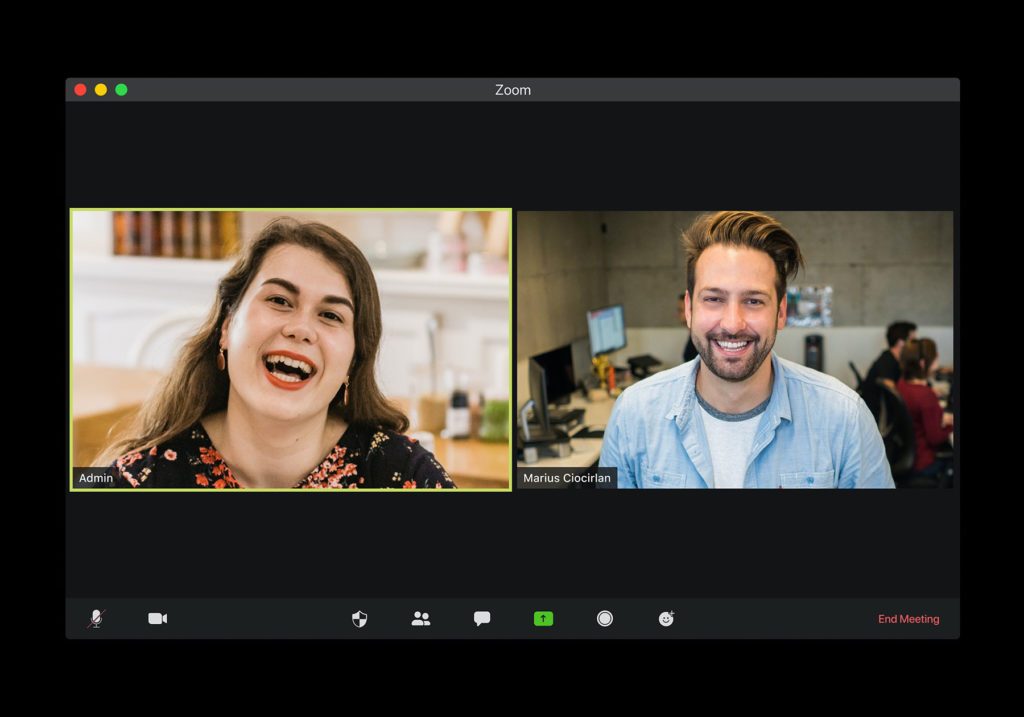 Another way we have done this with IntroBiz (literally the fastest growing network in the UK right now) is by giving the first chapter of the founder, Tracy Smolinski's ebook away as a lead magnet. The book helps people understand networking on a far deeper level. Networking is a long game, but the most sustainable way to grow a business is when you have referral partners. Empathy comes first (we have all experienced networking done wrong). If you share your insights, and even your failures you get people's attention and they are more likely to listen to the value you have to bring!
When you offer value, people have no problem in giving their email address, as you have something to offer and change the way they do business – giving them an edge.
Lead magnets work
We have seen lead magnets transform people's businesses in terms of lead generation. How? We took time to understand the suspects and prospects they were looking to engage and asked the question 'What would be valuable information that they could apply quickly to their businesses?'
IntroBiz, since their website launch, has seen massive traction in terms of lead generation and inviting people to events. Snap Analytics, by using a combination of a brochure and pop up questionnaire have secured six-figure deals. Al Bacio built a mailing list from scratch and now have a database they have been emailing regularly. (The restaurant has now re-opened.) If you want to build a relationship you have to ask yourself, 'Does your website create a conversation?'
Join the next MVV Challenge
Cre8ion's MVV challenge has been our lead magnet and we have connected with people that just needed help to reset their business strategy and align their goals with their business. Sign up on a website and get invited to our new group – The Cre8ion Nation.
So, don't delay, it's time to get creative and add a lead magnet that starts customer relationships that will stand the test of time. Drop us a line at Cre8ion, we'd be delighted to help out. Remember, the right story creates the right enquiry.
Sign up to receive our weekly media insights