It's been over two months since we moved to our brand new office space at Filwood Green Business Park in Bristol. Time flies! So let's pause for a moment and rewind. Why did we move in the first place, and what does the new office space mean for our existing and future clients?
It all started with a dream…
We had a bold vision to create an ethical brand marketing agency that would 'use the media to finance community impact, globally'. As we grew we relaunched as a Limited Company in October 2016.
You can read more about why Darrell, our Director chose to leave his high-flying career in a busy marketing agency in London (where he worked with the likes of Levis, Stella Artois, Virgin Holidays, Zurich, Allianz, NatWest as an art director) to create a brand marketing company with unique values at its core on our previous blog post.
Our first clients
With Cre8ion's first office being in Carmel City Church we started building their brand that would go both sides of the atlantic. As the team grew in confidence we started working with schools such as Filton Avenue who remain one of our clients to this day. Our reputation in this sector continues to grow and we are already working hard on our latest 'win' with Yate Academy (new brand and website coming in early 2018).
Since then, our client list has grown considerably, and now includes diverse brands, such as the London-based personal mortgage company Oportfolio, GL Integrity Financial Planning (part of Gregg Latchams), global electronics company Selectronic, Maddox Art Gallery in Mayfair and the Jaguar Vector Powerboat racing team.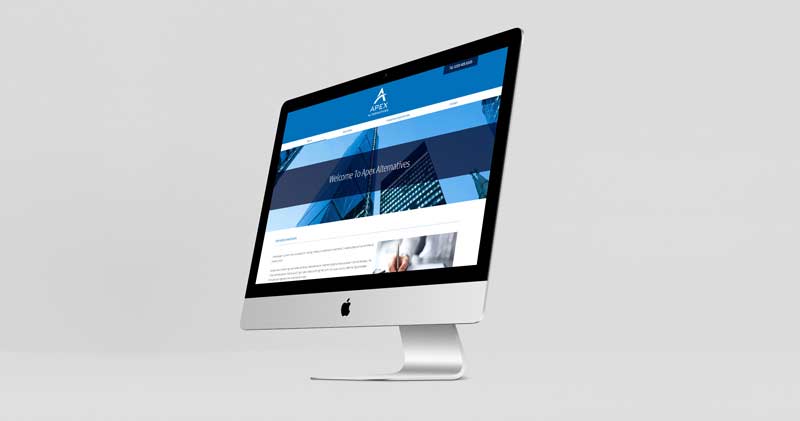 One of our latest projects saw us build a brand new and fully responsive website using the latest digital marketing design trends, such as parallax scrolling and full width design for the London-based Apex Alternatives investment company.
NatWest's Enterpreneurial Spark
In the midst of the transiton into a limited company, we enrolled on the Enterpreneurial Spark programme powered by Natwest. Enterpreneurial Spark continues to help us accelarate with a whole new generation of enterpreneurs. The programme provided us with free office space for the team in December 2016 as we moved into the Bristol Hub (The Hatchery), in the RBS building on Avon Street, Bristol, equipped with a strong foundation from those early days at Carmel.
This new opportunity grew our network and allowed us to collaborate with other business professionals and industry leaders, reflect on our growth and decide on what steps to take next.
Infinite possibilities at Filwood Green Business Park
Being part of the Enterpreneurial Spark programme ensured our commitment to scale. We put on our growth plan that by July 2016 we would have our own HQ, allowing our team to grow. This would also give us more facilities for workshops, filming and production growth. The deal was signed on the 28th July and we moved into our brand new office on the 4th August 2017 at The Filwood Green Business Park.
Soon enough, new clients started coming in and we can now announce the latest addition to our project list. Check out the brand new website for our newest clients Jaguar Vector.
What's in stock for the future?
The next five years for Cre8ion are looking just as exciting with a growing commitment to use the media to give rather than take and explore new technologies.
We plan to have other offices – not just in Bristol, but elsewhere. We're thinking more and more about the future of brand and developing technology in the areas of machine learning. Working with Entrepreneurial Spark and their partners such as DellEMC are helping us explore those particular opportunities.
Our ultimate aim is to create industry-changing technology that would help start-ups and entrepreneurs market themselves better. For us, this would open the doors to going global.
However, all our efforts are undepinned by our desire to use the media industry as a way to give something back to the community. We want to educate people and organizations who may not necessarily know much about marketing (schools, for example) to understand the principles of building a brand marketing strategy, while investing in community projects that give people a second chance in life.
And we have a few secret projects up our sleeve….
If you want to be one of them, and are looking for a professional brand marketing agency to build your brand or launch a new website, get in touch with us today, or come and visit us at our brand new office in Filwood Green Business Park!