We believe that good business should be about more than just making money. What's more, values are at the core of any brand. At Cre8ion, we're committed to giving our bit back to the community. When Darrell, our director set up the company, he wanted to help brands that added value to people's lives. We're still fully committed this. And here are some ideas on how doing your bit for charity can help shape your business image.
Pick a charity that you're passionate about
Lots of causes out there need financial support but, since none of us has unlimited financial resources, we have to choose who we support. This is not an easy choice. The key is to follow your passion. This is because, when you pick a cause that you're truly passionate about, you'll be more inclined to get involved with the work of your charity of choice. And when you have an authentic interest in a cause, it will shine through everything you do as a business.
For instance, our clients Win Win Property Buyers support Hope Rescue, a charity passionate about improving the conditions of stray dogs. Jane and Joe's authentic desire to help the charity is evident on their Facebook page.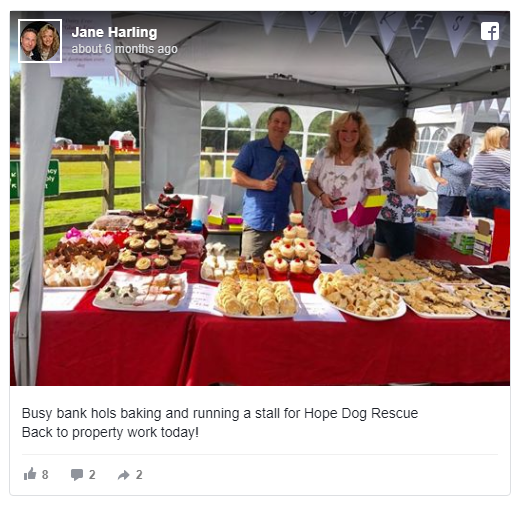 Pick a cause that matches the values of your business
If you're not quite sure which cause gets your fire going, you can choose a cause that most closely matches the values or the work of your own business. At Cre8ion, we've picked a charity whose mission we believe in and that speaks to our own values. As well as upholding our commitment to contribute to the development of Ethical Media Network in Bristol, we support Young Life, a charity that works with adolescents in Africa and the Middle East, lifting their faith and inspiring them to a better life. Within just 15 years, they've reached out to 600,000 kids, and their vision is bolder still – to reach every neighbourhood in every village in every city in every country in Africa and the Middle East.
The Leadership Tree – a video showcasing the mission of Young Life charity whose cause we support.
Work with businesses that support your ethics
It's important for us to work with businesses that add value to people's lives rather than sending them to an early grave. Over the years, we've worked on a number of exciting projects with a range of clients, from the art industry to electronics, to finance and property investment, as well as local schools. One of our latest clients is Marmalade Trust, a Bristol-based charity dedicated to tackling loneliness in vulnerable members of our society. We help the charity host and manage their website, and we value their cause.

If you want to do more for your business and invest in a brand new marketing strategy that has your values at heart, then contact our team today.