Is it time to create a new brochure for your business? But how do you create a professional brochure that makes your customer want to sign up for your services, or buy your product? Here are the three core elements that make up a brochure, and how we can work together to showcase what's unique about your business.
Building the foundation – content
Every house starts with a foundation and every brochure starts with an idea of what the final product will look like. We'll help you establish this during an initial chat where we'll discuss your target audience, the type of content you wish to include, options for layout, the distribution method, whether you'd like the brochure printed or in a digital format only, and how that matches with your available budget. With digital brochures, you can be as imaginative as you like, but when it comes to print, there are some good old favourites to go for. For instance, we've just designed a trifold leaflet for our clients Win Win Property Buyers in addition to some very special vouchers that resemble pound notes.
https://www.instagram.com/p/BgOSGSqDVha/?hl=en%20win%20win&taken-by=cre8ionstudios
https://www.instagram.com/p/Bf0vSkZHA82/?taken-by=cre8ionstudios
Adding flavour – brand colours and photography
If your budget allows you the freedom to add some sleek photography to your brochure, this will help enhance your content. We have a team of expert photographers and graphic designers, who can help ensure that the photography has a sleek finish and matches your brand colours. We also have access to a wide range of stock photography to get the right snaps to match your brand. For our clients Kingston Barnes, we combined professional photography with their brand colours of grey, black, orange and white to create a perfect finish for their brochures.

Igniting the spark – text copy
Once we have your content, colours and photography in place, it's now time to fill the blank spaces with some powerful copy that speaks directly to your target audience. To make the process easier, it's worth creating a brand guidebook, to ensure that your company maintains the same brand voice, whether it's a brochure you're designing, a social media post or any other material necessary for your brand marketing strategy. We've just finished building a brand guidebook for our clients New Life that will help us maintain the same tone across any marketing communications that we produce in the future. For more reasons on why every business should have a brand guidebook, see our previous blog post, or contact us to get started!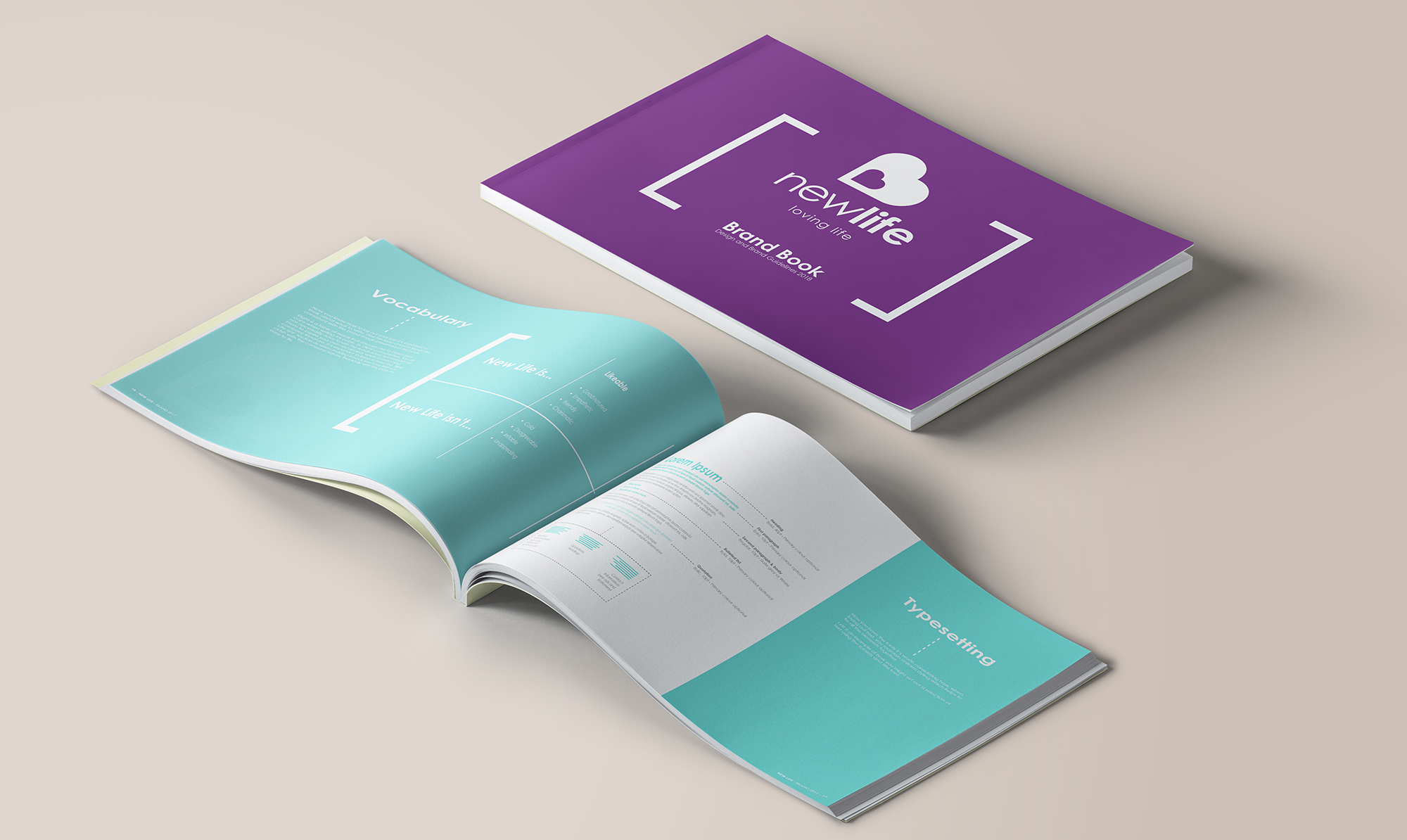 https://www.instagram.com/p/BgY7mrfjrtg/?taken-by=cre8ionstudios